Eduard Bru
CONFERENZA
20 Novembre 2013, ore 18.00
Complesso di Santa Chiara
Centro storico di Alghero – piazza Santa Croce
Laureato in architettura nel 1975, consegue il dottorato di ricerca in architettura nel 1987. Dal 1991 è professore di Progettazione Architettonica alla Escola Tècnica Superior d'Arquitectura de Barcelona dell'Universitat Politècnica de Catalunya. Co-direttore della Scuola Superiore Europea di Architettura Urbana di Napoli, è stato direttore dell'Escola Tècnica Superior d'Arquitectura de Barcelona (ETSAB), e di numerosi master e corsi di dottorato. Ha insegnato presso la Technische Universität di Berlino.
Membro della giuria al doppio del Mies van der Rohe Comunità europea
Presidente della Giuria del Premio FAD Cinquantenario.
Membro del Comitato di Qualità della Città di Barcellona, su incarico del Sindaco.
Co-editore della rivista Journal of Architecture dal 1980 al 1990.
È stato direttore della rivista "Quaderns d'arquitectura i urbanisme".
È autore di diverse monografie, tra cui: "Coming From the South" (Actar, Ed.), Arquitectura Europea Contemporània (G.Gili), Arquitectura Española Contemporània (G.Gili), Three on the Site (Actar, Ed).
È uno dei soci fondatori dello studio BLS – BRU LACOMBA SETOAIN.
Alcuni progetti dello studio hanno ricevuto una menzione nella XI Biennale Spagnola di Architettura e Urbanistica (2011), sono stati selezionati per il Premio FAD (2011) e FAD (1992 per l'Àrea Olímpica de la Vall d'Hebron), per il Premio Ciutat de Barcelona (1991) e per altri riconoscimenti internazionali, come la Medaglia della Ville de Paris (1994), e Ter Sebetia Award (2000).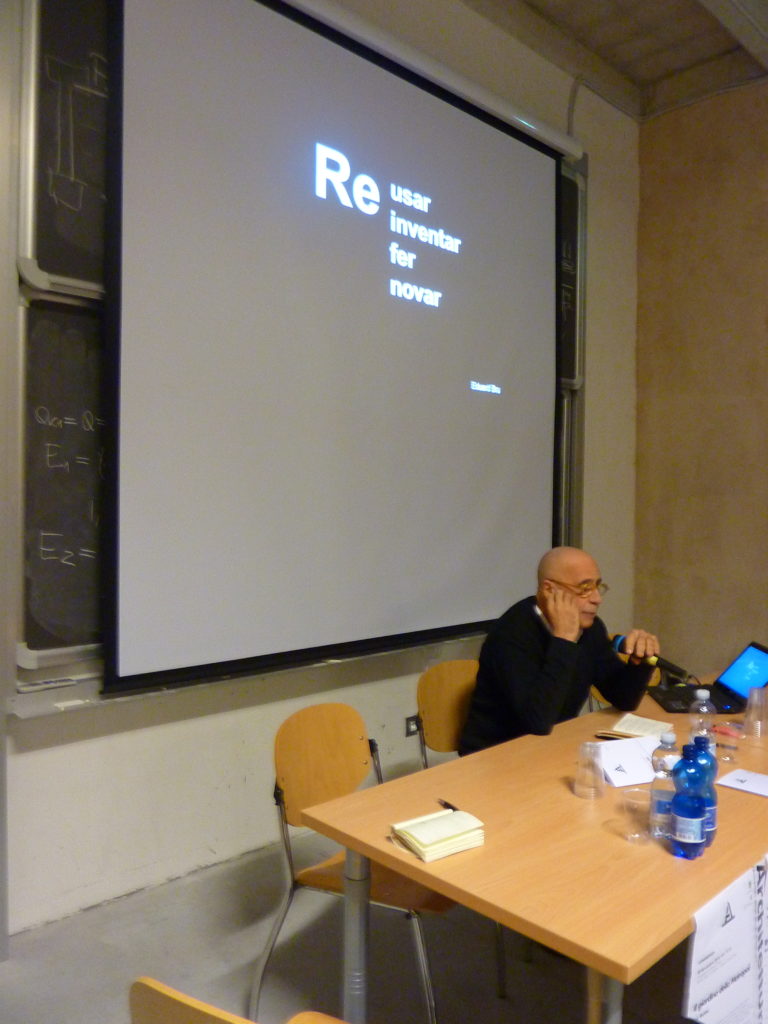 Categories: Conferences